IDFC Emerging Businesses Fund
An open ended equity scheme predominantly investing in small cap stocks
Equity
Inception Date:

25/02/2020
Ask an Advisor
The Fund seeks to generate long term capital appreciation by investing predominantly in equities and equity linked securities within the small cap segment.
Min Investment

5,000

Min SIP Amount

100

Exit Load

1%

1% if redeemed/switched out within 1 year from the date of allotment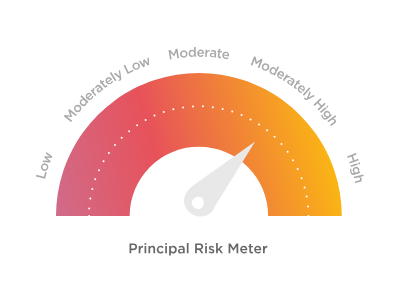 Investors understand that their principal will be at Moderately High.
This product is suitable for investors who are seeking* :
To create wealth over long term.
Investment in equity and equity related instruments of small cap companies
*

Investors should consult their financial advisers if in doubt about whether the product is suitable for them.
Scheme is suitable for goals with a horizon of 5+ years
Benchmark : S&P BSE 250 SmallCap TRIAlternate Benchmark : Nifty 50 TRI
Performance
Portfolio
Download
Details
This scheme has not completed one year.
This fund is managed by Anoop Bhaskar (w.e.f 25/02/2020)
*NAV as on 27/11/2020, performance of IDFC Emerging Businesses Fund - Regular Plan - Growth as on 31/10/2020.
View fund performance of other funds managed by Anoop Bhaskar
Past performance may or may not be sustained in future.
Regular and Direct Plans have different expense structure. Direct Plan shall have a lower expense ratio excluding distribution expenses, commission expenses etc.
More about IDFC Emerging Businesses Fund